Welcome to the Saab Car Museum Support Organizations new web page. Saab Car Museum Support Organization is a non profit organization who's purpose is to promote Saab Car Museum activities. This is being done by different projects who's aim is to create fundings for the Museum to develop the exhibition, carry out projects, publish books and lots more. You can support the organization and the Saab Car Museum by becoming a member and a being a Saab Car Museum Supporter you too
---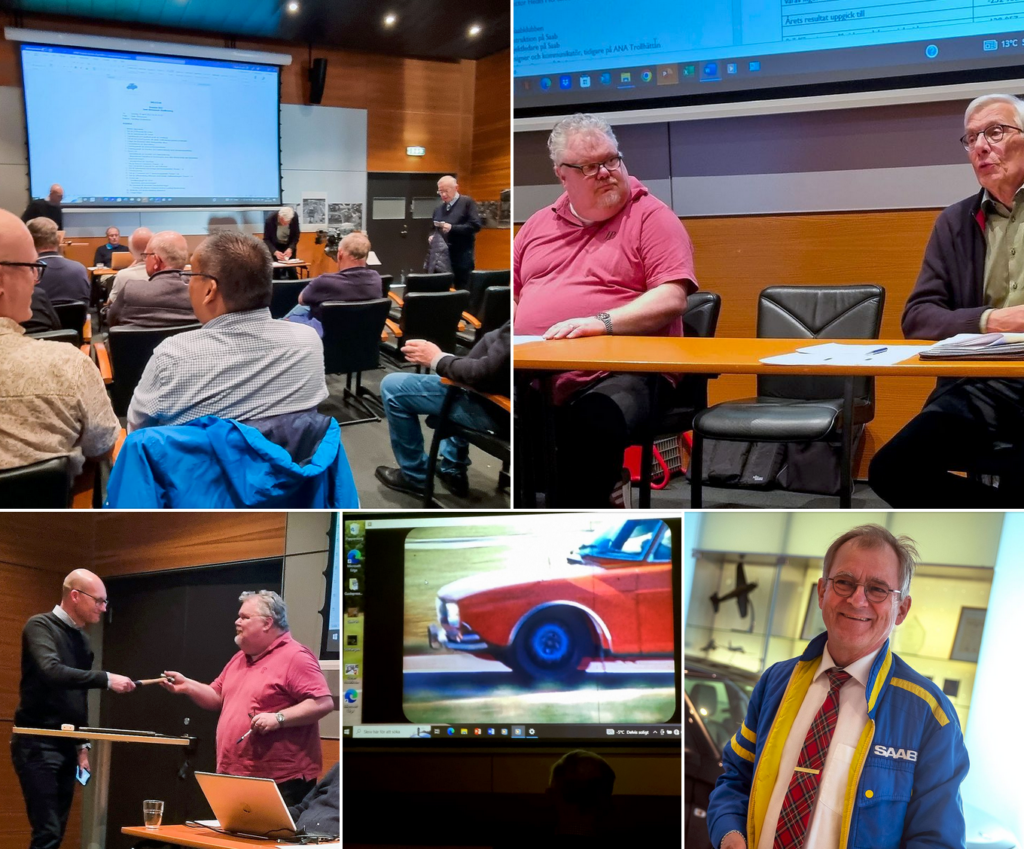 Annual General Meeting in Saab Car Museum Organization
Today's annual general Meeting was held in the Saab Car Museum and the present members got a review of the organizations work and economy the last year and also plans for 2023. They also got coffee, fika and got to watch newly digitilized films from the Museum archives
For those of you reading this not already members, there is a quick solution for this. Just visit the "Become a member" section on this site and become a part of the community that really helps the Saab Car Museums Dagens to develop into the future. Your membership do make a difference.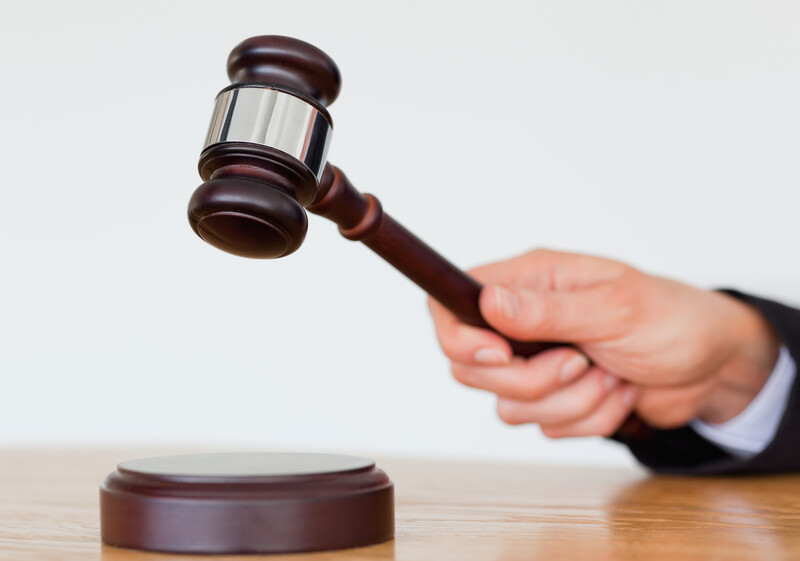 Annual General Meeting
The purpose of our organization is to support the Saab Car Museum and it is possible thank´s to you as a member. We now invite you to the Annual General Meeting.
Thursday April 20, 2023 at 6.00 – 7.00 p mat the Saab Car Museum in Trollhättan.
Agenda: Go to the Members page or click on the image
Motion: To be available for the board not later than Thursday April 6, 2023.
Welcome!
Saab Car Museum Support Organization Board
---
Short stories with Gunnar Johansson
We start the new year with some short stories about different things Saab. Log in to the member page to listen to our secratary Gunnar Johansson when he talkes about the development of rear spoilers on the various generations of Saab 9000 in the first one.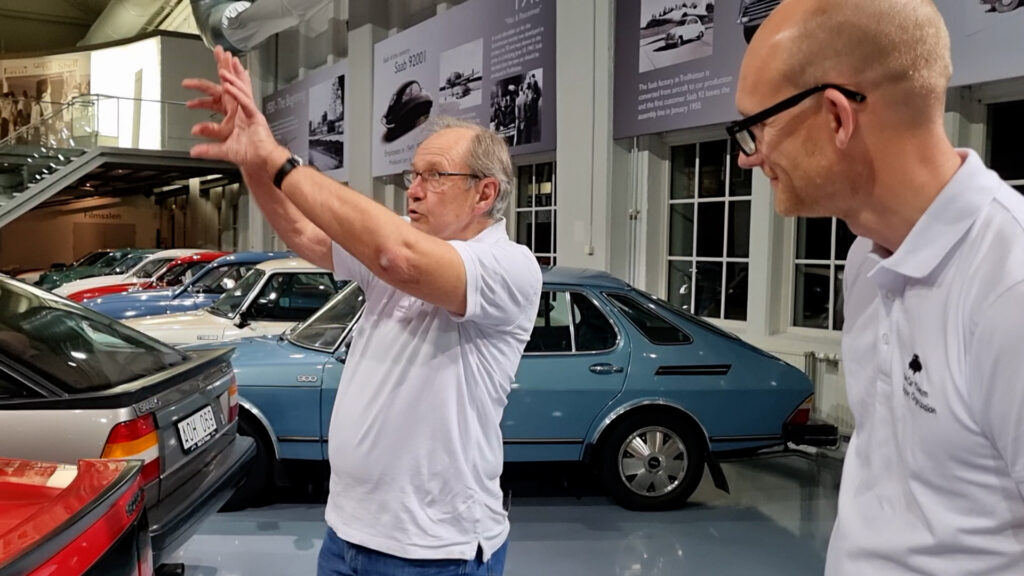 ---